To stay updated on your favorite discussions, please create an account or log in. Then, click the Bookmark icon to subscribe and receive mail and platform notifications.
Internet connection attempt: "MICROS~1.EXE"
JohnWick
Alumni
Posts: 22
Security Scout
Hi.
Recently I have started to get a lot of these. Running F-Secure Client Security Premium 13.11. Any ideas?
An application wants to conenct to the internet or the local network. The applicaiton is
MICROS~1.EXE
Location: c:\PROGRA~1\WI7DB9~1\MI4CA5~1.0_X\
IP Address: 13.107.5.88
Protocol: TCP (443 HTTPS)
Direction: outbound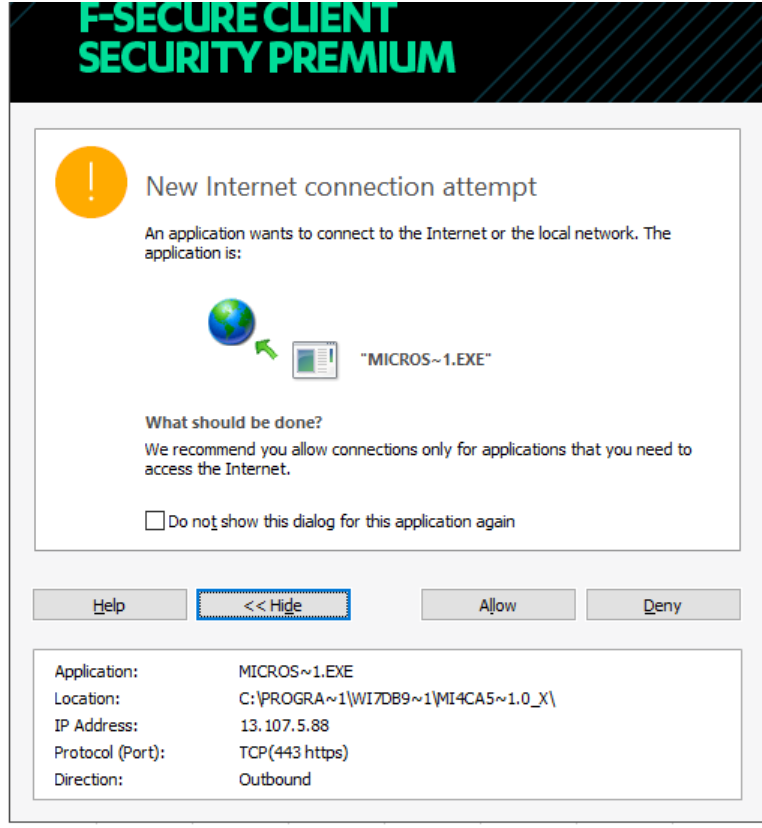 Comments
This discussion has been closed.