Problem with updating and checking the settings
Hello
I have a problem with version 14 and 14.1 updates. When installing the client asks if I don't want to use default ports such as 80, 443 and domains 192.168.1.3
The server is configured like this: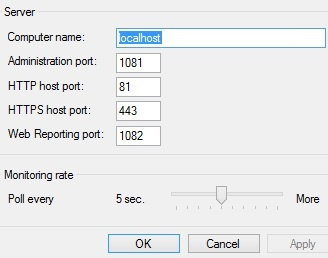 Is this localhost entry good or rather you need to ip the server enter either the domain.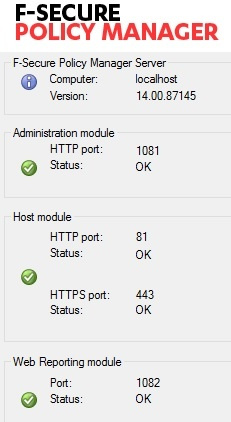 Is this exclamation mark to be there or is to be a green marker...
After installing the client on the host I have a small problem because it installs it on the old port and the IP of the one he just asked about and does not transmit to communication those that are in the server settings. What is proved by the prompt, the update was unsuccessful. Because you can see this old port 80.

When you enter custom address 192.168.1.3 and port 81 in the Connection tab, when the update works.
So please tell me how to install it so that you don't have to enter it by hand.

In some host computers it works because you can see not so much IP but even the domain name XXXXXX1.int.XXXXX.com.pl and port 81 and in some not and it is like in the photos.... In previous clients there was no problem even did not ask about this port and domain....
Thank you in advance and ask for an answer.
best regards SW
Comments
This discussion has been closed.