New Community Manager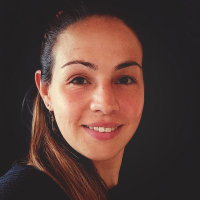 Hello everyone!
I am thrilled to introduce myself as the new Community Manager of WithSecure. My name is Liselotte and I am excited to have the opportunity to work with such an amazing community. I am passionate about fostering a sense of belonging, sharing knowledge and experiences, and building meaningful connections with people from all walks of life.
As the Community Manager, my aim is to create a positive and inclusive environment where everyone feels welcome to participate and contribute to the community. Whether you are a long-time member or new to the website, I am committed to providing you with the support and resources you need to thrive.
I believe that communities are the backbone of any successful business, and I am dedicated to listening to your feedback and suggestions to improve our platform. Together, we can make the WithSecure Community a vibrant and engaging space where everyone feels valued and supported.
I look forward to getting to know each and every one of you, and I am excited to work alongside such an incredible community. Thank you for allowing me to be a part of it!
Don't hesitate to send me a message if you want to get in touch!
Best regards,
Liselotte
Tagged:
This discussion has been closed.