Join Our User Journey Study – Share Your Insights!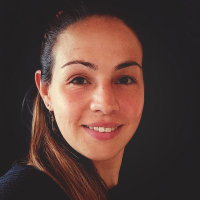 We have an exciting opportunity for you to be a part of our ongoing efforts to enhance your experience.
What's It About? We are conducting a User Journey Study to gain deeper insights into how our community interacts with our self-help channels. Whether you're a new member or a seasoned WithSecure expert, your perspective is invaluable to us. We want to understand your experiences and make improvements that matter to you.
Why Participate? Your participation in this study will directly influence the future of WithSecure. By sharing your insights, you can help us refine our self-help resources, making them even more effective and user-friendly. 
Reward for Participation: As a token of our appreciation, each participant will receive a participation badge and 50 points!
Interested? Participating is easy. Just reply to this thread indicating your interest, and we'll reach out to you with further details. 
Act quickly, as we have limited spots available for this opportunity.
Comments