HOWTO: Password Protection installation
Short explanation of the Password Protection process:
1. add the license to your PSB portal:
2. To install the PSB Password Protection on your PCs, you need to create a user first.
Go to "Passwords" and Click "Add user" on the top right.
It will open a new page where you need to add the details:
This is where you need the Subscription key. When you have a valid subscription, you will be able to generate an individual Installation Key for the user.
On the next page, you will get all the info you need to install the client: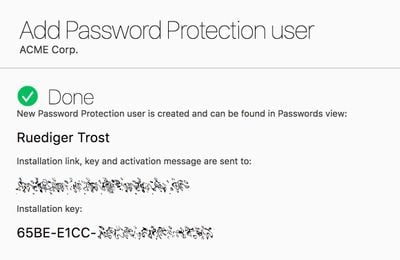 3.Use the Installation Key to install the Client even if the client asks for the "Subsrcription key". This is a bug and will be fixed.
Please let us know if you have any questions!
Best regards,
RÜDIGER
Pre-Sales Manager D/A/CH
Comments
This discussion has been closed.