Login changes to RDR portal
As part of the interoperability with Protection Service for Business and in order to enable RDR portal access outside of Europe there are some temporary changes in the login process to RDR portal which you might notice.
In some cases you will be presented with a region selector page that looks like the following:
Until the RDR GA please always select "Europe" to login regardless of where you are located, otherwise if selecting other regions the login will fail.
If another region is selected by mistake, please use the "Change region" link to go back to the region selector page: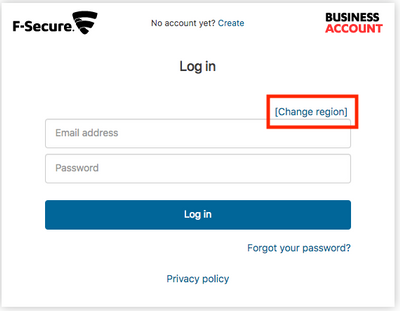 We will update this posting once this temporary workaround is no longer needed after RDR GA.