How to score Community Points and Badges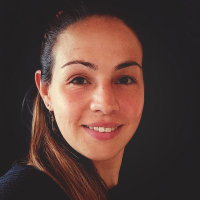 Join in and start engaging on the WithSecure Community platform and you'll collect points and badges. The more points you collect, the higher your ranking.
Badges are showcased on your profile and awared for positive contributions. See all badges available here: https://community.withsecure.com/badges.
Points are assigned to each unique badge and awarded when a new badge is earned. Points help you level up within the community.
Your rank is displayed next to your username. Your rank reflects your level of engagement in the community.
These contributions reflect on your profile for you and others to see. To view them, simply click on your Avatar in the top right corner, then click on the bigger image of the Avatar. This will lead you to your profile page where you can have a glimpse of your achievements so far.
Do you want to see other users' achievements? From a post, click on their username or mentions to conveniently view their User Card without leaving your current page.
You can start earning badges right from your first day in the Community by making the first impression of uploading an avatar to earn your first badge or commenting to help others. 
Tagged: