Getting Started with Community: 3 - Ask a Question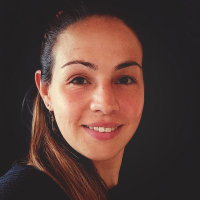 What are discussions all about?
The Discussions forum is a collaboration area to post, read and reply to threads on different topics, share thoughts about your experience with WithSecure, ask questions, share files, or learn with your peers to transform the way the world learns!
Who can access discussions?
Being a WithSecure Community Member, comes with it's own privileges, including but not limited to, viewing, posting and commenting on the Community Discussion thread!
Before we head into engaging inside the Community Discussion thread, lets check:
😃 - I have created my Community Account!
🙄 - I need help with access to my Community Account
🤨 - How do I create a Community Account?
Let's talk some rules
The purpose of our Community is to exchange knowledge and expertise about WithSecure products, and cyber security. Please ensure that your postings and content are relevant to the subject at hand. It is normal for some topics to drift from the stated subject. However, to ensure maximum benefit for everyone, we encourage you to keep your postings as close to the subject as possible.
Follow the Golden Rule.
It's simple: be respectful to others. Anything you post - whether it be a comment, private message or discussion post - should use appropriate language and be respectful of Community members and the public.
Reply to existing discussions or questions
1.     Navigate to 'Help Forum' using the Community Navigation Bar.
2.     Do you see an interesting topics listed in the category discussion threads? Click on the post title.
3.     Type in the text box and select 'Post Comment' to leave a comment or view the responses inside the discussion thread!
Post a Question
1.     Select the 'New Post' button inside a Discussion Category page or Community Homepage. For product-specific topics, Ask A Question. To discuss a more general topic, Start A Discussion.
2.     Fill out the Question Title to orient Community users to your main question.
3.     Enter more details to post the context of your question inside the message section.
4.     Select a category where you would like to post the question to.
Who can see my posts?
We love that we have so many places inside the Community for you to connect with and share ideas with peers.
Community visitors and Members can post questions about anything WithSecure related. The best part is that you get your question viewed and answered by fellow Community Members, WithSecure Moderators and WithSecure Product Specialists, 24/7. The forum hosts awesome conversations and engagement from all our Community members, showcasing the WithSecure Community spirit!
Although everyone can view questions and answers on the Discussion forum, only Community Members can post and answer questions on the forum.