Getting Started with Community: 2 - Community FAQ's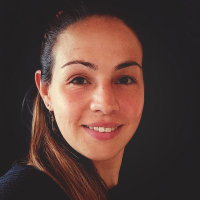 How do I register for this WithSecure Community?
Registering is quick and easy! A few clicks and you'll be all set! From the homepage, you will find a 'Register' bottom on the top right.
The WithSecure Community uses the Business Account. If you already have a Business Account (e.g., for the Elements Security Center), you may skip registration and proceed to log in using your existing Business Account credentials, especially if you are a partner or an admin managing your company's account.
What are the benefits of Membership?
There are a ton of benefits to Joining the Community!
It's free
Access discussion forums 24/7
User and Quick Start guides
What if I am a user of F-Secure solutions?
This is a dedicated platform for WithSecure customers, formerly F-Secure Business, so if you're an F-Secure consumer, click here to be redirected to the right page.
What can I do if I'm having difficulties resetting my WithSecure Community password?
📝Note: Have you registered for a new WithSecure Community account? If not, you can create one now.
To reset your password, please follow the steps outlined in our Password Recovery process.
If you are still experiencing issues with your WithSecure Community access, please reach out to the Community Team at c[email protected] so we can have a closer look.
How can I receive updates to content?
Want to follow content for the latest update? Discussion posts have the ability to be Bookmarked. By bookmarking a discussion post or discussion thread, you will be notified of any updates.
For example, by bookmarking our Community Digest discussion, you will be notified of updates when we post about our next release.
How do I ask a question on WithSecure Community?
You can ask a question directly from the WithSecure Community homepage.
To ask a question
Navigate to the WithSecure Community homepage.
Click the New Post button.
From the Ask a Question page, do the following:

Select a Category for your question.

📝Note: When you select a category, you are selecting which category page where you want your question to be posted. For example, if you select the WithSecure Elements Endpoint Protection category, your question is added to the Discussions section of that cateogry page.

Write your question and add details.

Click Ask Question.
Your question is added to the Discussions section of the Category page that you selected.
Figure: A new question posted to the Discussions section of a category page.
Whats the difference between a Question and a Discussion?
Discussions forum is a collaboration area to post, read and reply to threads on different topics, share thoughts about your experience with WithSecure, or ask questions! You can start a Discussion if you wish to engage other Community users about anything WithSecure related.
If your question is regarding WithSecure products and services, then you may use the Ask a Question button.
How do I find a Support Article?
At any point in time, wherever you are, you can go to the Support Article category to find Knowledge Base articles on subjects relating to any of the business products, common topics, other WithSecure Products and Changelogs. Simply click on Support Article on the top left to get going.