Getting Started with Community: 1 - Community Tour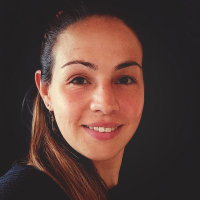 Welcome!
On behalf of the WithSecure Community, I'd like to extend a warm welcome to all of you to our ever evolving and growing Community.
What's in this new Community?
Discussions (aka our Help Forum)
Updated documentation for WithSecure solutions (Support Articles)
📝NOTE: Access these resources through single sign on if you already have a WithSecure account.
#1: Help Forum
Discussions allows Community visitors and Members to post questions about anything relating to WithSecure's solutions and services or cyber security in general. The best part is that you get your question viewed and answered by fellow Community Members, WithSecure Moderators and WithSecure Product Specialists. The forum hosts awesome conversations and engagement from all our Community members, showcasing the WithSecure Community spirit!
📝NOTE: Although everyone can view questions and answers on the Discussion forum, only Community Members can post and answer questions on the forum.
Keep up with the latest news with our Weekly Digest and WithSecure events around the globe. Learn about exclusive discussion boards, and how to earn points and badges - and so much more!
🤫Psst, come and introduce yourself here!
Are you looking for answers in a niche area to enhance your product use? This is the place to be, where you can find effective practices, build connections and collaborate with special interest groups & projects.
📝NOTE: Everyone can review the list of discussions, however, only members can join, and post discussion questions.
This is where the professionals and specialists come to work. Our knowledge base provides guides, FAQs and articles with answers and fixes for common questions or issues related to WithSecure's products or services. You'll also find What's New in Elements articles about new features.
We've got resources for everyone, all in one space! Here you will find product manuals, administrator guides and release notes for WithSecure products and services.
We are constantly looking to grow, share and connect, and would love for you to join our Community. Community Members feel free to share any additional must visit places where they can find additional support to help them navigate their WithSecure products better in the comments section below!
Become a Member of the WithSecure Community
There are a ton of benefits to joining the Community! 
It's Free
Access Discussion Forums 24/7
Support Articles
Further Reading
Tagged: