Innovate with WithSecure: submit product ideas, feature requests and improvements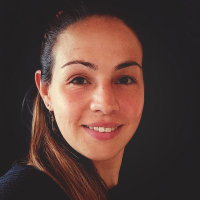 Submit your product ideas, feature requests and improvements.
At WithSecure™ we value innovation and encourage all our partners and end customers to contribute their amazing suggestions to continuously improve our products and services.
Do you have an idea for a new feature, feature request or improvement for WithSecure™ great products or services?  
No eureka moment right now? Have a look at already submitted ideas and improve them further with your comments or vote on your favorite ones. 
Head over to WithSecure Ideas here. There are also two links in the Community:
A link in our Help Forum menu:
And a button on the homepage:
📝 NOTE: The portal uses the WithSecure™ Business Account for authentication. This is the same account that is used to access Partner Portal, Elements Security Center and WithSecure Community. If you don't already have a WithSecure™ Business Account you can create one here. 
Tagged: